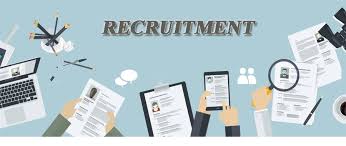 Getting a Job Through Recruitment Agencies: Some Pointers
It is often difficult to get hired at a firm where the enrollment is based on your skills, therefore your
qualities and writing a strong CV become a priority in the era of increasing competition and a
growing world.
However, acquiring skills and a robust resume isn't enough; obtaining work at this level is like finding
a needle in a haystack. But that isn't the end of it; there are a variety of ways to look for enlistments
in companies, one of which is through recruitment agencies like Connexions Management
Consultants, who make it easier for employers by shortlisting candidates and for candidates by
specializing in numerous industries.
So, in general, factors that are looked at in recruitment are:
1. A strong working relationship with a reputable agency :
Keep in touch with any recruitment agencies that are or may be able to help you find work in
your desired field. It will be a waste of time and money to approach agencies who simply do
not give work fields in your desired area.
2. Make sure your job profile is up to date.
Many people post their resume on job boards and then forget about it for a long time.
When was the last time you updated your CV?
Recruiters and consulting firms frequently seek individuals with current skills listed on their
resumes, since this makes it easier to narrow down candidates and identify the best fit for
the job opportunity.
3. Prepare for the interview by thinking about what you'll say and how you'll say it
If the agency believes you are qualified for a specific post, it will set up an interview between
you and the employer during your interview with the agency. Although an interview with a
workplace recruiter isn't as difficult as one with an employer, you should still prepare
thoroughly for your interview with both recruiters. Before going to your interview with the
employer, conduct some online research on the company and read some tips on how to
easily crack the interview. Acting it out in front of your family or in front of a mirror can assist