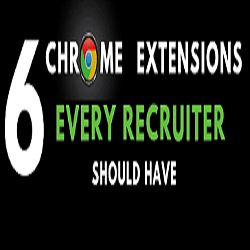 You work as a recruiter, but you're always tense about going through all the resumes and having to read them line by line to sort the resumes. It is likely to say that if the resume sorting work gets easier and takes less time, then focusing on different aspects of the job can take your placement consultancy to new heights. Well, your browser has the solution. With the help of some extensions on Chrome, the major part of your work can be done, giving you time to chill!
As a recruiter, going through all the resumes and LinkedIn profiles makes your eyes go all peculiar, but what if there were some tools that minimized your work? Well, that's the whole point of your staying here and reading all this. So let's take a look at the add-ons any placement consultancy needs:
an easy-to-use Chrome extension that marks and highlights the words that you are looking for on the current tab. It is a tool that looks through the entire tab for the words that are customizable by the user and highlights them with different color-coded schemes as defined by the user.
One of the primary duties of a recruiter at a placement consultancy is to write a lot of emails. Many of them are very repetitive, like your signature and address, and there are some texts that are often repetitive in your emails. To make that job easy, this add-on contains a database of your writing, and it autocompletes the sentence based on the shortcuts you add to it.