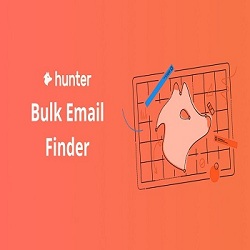 How do I get a company's mailing address?
It happens to a lot of you that sometimes you visit a website where there is a vacancy and you are willing to apply, but you don't know how or where to apply. Often, people searching for jobs or for an upgrade visit some social platforms where they find out that some company has a vacancy. They visit the company website, wander around the whole website, are not able to find any contact details, and they leave the website downhearted.
It's not the case now. There are a lot of tools online that help you get what you want. Whether it is an individual or a well-known placement consultancy, they are all using these tools to broaden their current scope.
One of the tools that is really easy to get and is integrated into your browser is the popular extension called Hunter. Hunter is a tool that gives you any email id related to the current website you are visiting with just one click, and so there cannot be an easier tool to find.
It not only provides the mailing ID, but also some assurance in the form of a score that indicates how accurate this mailing ID is, either by marking it verified or by providing confidence scores.