Resume Update And Resume Rewriting
Posted by Ayush Singh on December, 28, 2022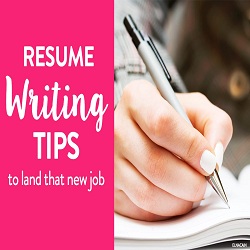 Resume Update and resume rewriting
Is my resume still relevant? After all, it helped me get it the last time. Well, the answer is no. It is a matter of great concern to write a professional resume that goes with the latest formats and involves every necessary skill and learning required for a specific job. So how can one be sure that one's resume is going to be a success every time?
To make it easy for you, here are some rules that will help you make great resumes every time:
If your resume is 12 to 18 months old, just update your resume in case you are looking for a job similar to the current one or the one for which you initially made the resume.

If your resume is older than 18 months then you need to check for the latest ongoing formats that suit the trends, and it is more likely to rewrite the resume.

In case you seek a role different than your current position, it is more likely to rewrite your resume whose scope is more on the side of the new position.
Anytime you are stuck, just ask an HR at a reputable job placement firm or job placement consultancy for suggestions on how to improve your resume's appearance and make it stand out to recruiters.