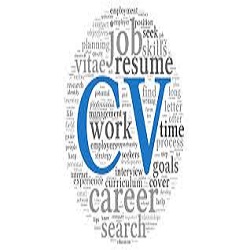 Since the late 15th century, when the resume was originally created, it has played a significant part in job applications.
Resume is not just a piece of paper, but it is an assortment of works that took years in making. From your schooling to graduation/ post-graduation or above, all those years become a weighty part of your resume.
So, what do you think? Isn't it true that your CV must be a top-notch?
While presenting a resume in an interview, or while job sourcing, it becomes the Ronin for you, as it is your first impression to the person sitting in front of you, and as we know that first impression is the last impression and we don't want to ruin that moment.
Keeping all this in mind, it is important to write something which attracts opportunity and which is so artistic that it puts you into picture, and not some ordinary picture but a picture which describes a thousand wonders.
So, what are tips to write a good resume?
Saying that writing a good resume helps is easy, but what it actually takes to write a good resume?
While writing a resume, always keep following things in mind:
1. When sitting in an interview, a resume is normally given 7-8 seconds of attention. As a result, it becomes necessary to give them something simple but eye-catching.
2. Writing in an old-fashioned manner, where everything is written in order, is quite unappealing, so follow the latest trend, which places your personal information and educational information (which everyone has) on the left side, and your skills, which distinguish you from others and emphasize your talent, on the right side. And because different people have different mindsets, they generally focus on different skills, so it is the section which becomes the piece that maintains the interviewer's attention for those 7-8 seconds.
3. Keeping in mind that your resume must make an immediate impression on the interviewer, it should be brief and straightforward, convey the highlights of your work, and not exceed two pages.